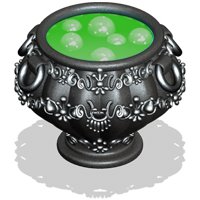 This term our topic is called Ministry of Magic and we will be turning our classrooms into Hampton Magic School.  The children will become trainee witches and wizards (all good of course) and will be learning how to master spell writing and being a mathmagician.
In Literacy we will look at stories about witches and wizards, looking at alliteration and rhyme.  We will practise retelling these stories and writing our own version.  We will also become poets looking at different styles of poetry.
In Maths we will be focusing on measures - making wands and using them to compare and measure length, following instructions to make potions using different volumes.  We will also learn different methods of subtracting including counting backwards, using tens frames and objects.  We will look at fact families - finding 4 possible subtraction sentences with the same numbers.  Finally we will learn about 2D and 3D shapes, and use our Elves on the Shelf to look at positional language.
The topic will further be explored through history - finding out about Guy Fawkes and why we celebrate using gun powder, create Jackson Pollock inspired art work, design, make and evaluate 3D spiders and complete the topic by Graduating from the Ministry of Magic.  In science we will be looking at signs of Autumn and begin to understand some of the weathers associated with this season.  We will find out about the different types of clouds and how rain falls from clouds.
The children will still have their weekly P.E. lessons with Mr Sargeant, Jigsaw Jack (PSHE) with Mrs Powell and Computing with Miss Scott.