Our classes this year are:
2B (Deer Class)  
Mrs Bryant (Class Teacher & Year 2 Manager - Maternity Leave)
Miss Jull (Teacher)
Mrs Pitt (Class TA)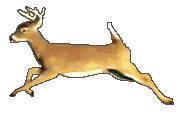 2W (Foxes Class) 
Mr Walsh (Class Teacher & Acting Year 2 Manager)
Mrs McCann (Class TA)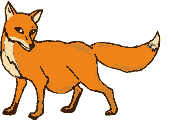 2S (Badger Class)  
Miss L Siddall (Class Teacher)
Mrs Knowles (Class TA)
Mrs Anderson (Class TA)
 

TERM 6
This term we will be learning all about:
Jungles
In literacy we will be reading a story called 'The Magic Tree House: Adventures on the Amazon' and we will be writing our own adventure story based on this text. We will also be writing jungle poems based on 'Rumble in the jungle' and also writing jungle fact files!
In maths this term we will be covering addition, subtraction, multiplication, division, money and shape. We will be working on using mental methods to solve problems involving the four operations. 
In topic the children begin to develop their understanding of the jungle and the rainforest. They will begin to identify the different layers in the rainforest, the different animals that call it home as well as learning about what we can do to protect it for future generations.

16/6 – Year 2/3 Disco 15.15 – 16.15
20/6 – FS – Yr 2 Picnic and Sports Afternoon
23/6 – Summer Fair 15.00 – 17.00
27/6 – Year 2 Dover Castle Trip
6/7 – Meet your new teacher day
7/7 - School reports sent out
11/7 – School production performance 14.00 – 15.00
12/7 – School production performance 18.30 – 19.30
14/7 – Open Afternoon for parents/carers 13.45 – 14.45 and 15.00 – 15.30



PE
Year 2 PE days are on Wednesday and Friday and children are expected to bring their PE Kit (House PE shirt, shorts and trainers or plimsolls) into school on those days and should also bring a tracksuit for colder conditions.
Swimming
If it is your child's turn to go swimming on Wednesdays, please make sure your child has their swimming kit in school on these days. 

Water Bottles
In order to keep children in class as much as possible, we would encourage pupils to bring in a clear bottle of water should they want a drink during the school day. This should be named and can be kept in the classroom

Contact
You can keep in contact with what is going on in Year 2 by accessing the year group page on the Hampton website; www.hampton.kent.sch.uk
Through the school Facebook site; www.facebook.com/hamptonprimaryschool
On Twitter through; @HamptonUpdates
If you have any specific enquiries about Year 2 then please feel free to contact Mr Walsh (Year 2 Manager). 

Useful websites:
http://www.mymaths.co.uk/
http://www.bbc.co.uk/bitesize/ks1/maths/
http://www.crickweb.co.uk/ks1numeracy.html
http://www.topmarks.co.uk/interactive.aspx?cat=8
Mrs Norman is the KS1 Assistant Headteacher, her email is:
ahtks1@hampton.kent.sch.uk