Our classes this year are:
2DW - Foxes Class
Mr Walsh (Class Teacher & Year Group Manager)
Miss Hopkinson (Class LSA)
Mr Angove (Trainee Teacher)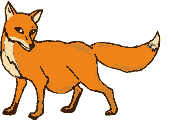 2SS/KB - Hares Class  
Mrs Bryant (Teacher)
Miss Hayward (Class LSA)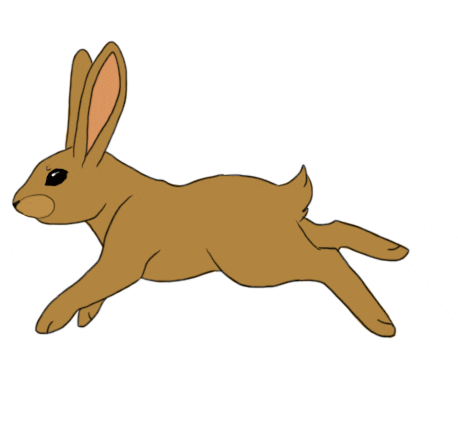 2LS - Badgers Class
Miss Siddall (Class Teacher)
Mrs Pitt (Class LSA)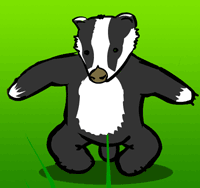 TERM 1
Our topic for Terms 1 is:

This term we will be using the book 'Eliot Midnight Superhero' to write character profiles in Literacy. We will be focusing on learning how to use simple punctuation, (capital letters, full stops, capital letters for names) adjectives and conjunctions (linking words) to create descriptive sentences to describe superheroes. In Maths, we we will be studying place value, addition and subtraction using concrete apparatus to gain a secure understanding of the place value in two digit numbers. 
Homework
Spellings
Spellings will be sent out with spelling lists for each week for Term 1. Spellings will be practiced in spelling lessons each week and it would be beneficial for children to supplement this learning with some practice at home. The children will be taught a range of methods to practice their spellings and some guidance will be sent home to parents/carers to help support them in a fun and engaging way. Spelling Shed is a resource that children can use to practice spellings if a tablet or laptop is available to use at home. Spelling shed details including logins will be sent out this term. Spelling lists will be available to access each week on the spelling shed website through your child's login. A spelling quiz will be completed in class each Friday morning based on the spellings learnt that week. 
Reading
We would encourage parents/carers to read with your children as often as possible at home. Reading books will be sent home this term along with reading records. Please keep a record of the reading taking place at home as much as you possibly can. Children will either be given a coloured book band level or an Accelerated Reader level which will be in the form of a range of numbers. Children who are on the Accelerated Reader scheme will be able to complete quizzes which assess their comprehension skills each time they complete their book. If you require any further information please do not hesitate to speak with Mr Walsh (Foxes Class Teacher/Year Group Manager) before or after school. 
Maths
'MyMaths' homework, which are website based activities will be set frequently by class teachers. These tasks will be linked to the maths topic covered that week, for those who have access to the internet at home. You will receive a separate letter with more information including your child's username and password. If you are unable to access the internet at home, please let your child's class teacher know so they can send alternative work home should you wish.

6.9.19 – Club sign up live (3pm)                                               9.10.19 – Year 2 Superhero Topic Day (Dress up)
13.9.19 – Club confirmations to parents (3pm)                    10.10.19 – World Mental Health Day
16.9.19 – Clubs start                                                                  14.10.19 - 15.10.19 – Individual and Family Photos
18.9.19 – Hampton Values Day                                                16.10.19 – Parent Consultations (3.15pm – 7pm)
19.9.19 – Race for Life                                                               17.10.19 – Parent Consultations (3.15pm – 5.45pm)
20.9.19 – PTA Open air cinema (5pm – 10.00pm)                18.10.19 – End of Term 1
7.10.19 – Book Fair (Foyer)
8.10.19 – PTA Disco (Years 2 and 3 – 3.15pm)

PE
Year 2 have PE lessons twice per week. PE will always be on a Wednesday (fortnightly) and each Friday. PE kits (House PE shirt, shorts and trainers or plimsolls) should therefore be in school each day. Children can also bring a tracksuit for colder conditions.

Water Bottles
In order to keep children in class as much as possible, we would encourage pupils to bring in a clear bottle of water should they want a drink during the school day. This should be named and can be kept in the classroom
Toys
Just a reminder that toys should not be brought into school and should be left at home.  
Fruit
In Year 2, children will continue to be provided with a piece of fruit at break time.
Stationery
The Year 2 classrooms are fully equipped with the stationery that the children will need in order to learn. We encourage children not to bring in anything to school that is valuable to them, as we cannot account for things going missing.
Contact
You can keep in contact with what is going on in Year 2 by accessing the year group page on the Hampton website; www.hampton.kent.sch.uk
Through the school Facebook site; www.facebook.com/hamptonprimaryschool
On Twitter through; @HamptonUpdates
If you have any specific enquiries about Year 2 then please feel free to contact Mr Walsh (Year 2 Leader). 

Useful websites:
http://www.mymaths.co.uk/
Mrs Norman is the KS1 Assistant Headteacher, her email is:
ahtks1@hampton.kent.sch.uk